Are you looking for actionable and satisfying insights into your career? We have a list of career podcasts to help you change your life and steer your career into the right development path. These podcasts offer something unique, exquisite and different from the others.
Let's get right into it!
Change Work Life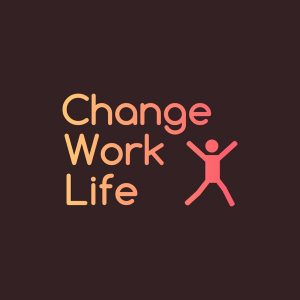 Change Work Life is the podcast about beating the Sunday evening blues and enjoying Mondays again.
Through interviews with people who have taken action to change the course of their career and the consultants who helped them, career coach and host Jeremy Cline explores the changes anyone can make to relish a better working life. These changes can be slight alterations to day-to-day routines, major career shifts or something in between.
After 20 years spent furthering other people's dreams, Jeremy started to wonder whether he would end his career, thinking, "Really? So this is what I did with forty years of working life?"
And so he started the Change Work Life podcast to find out what alternatives were out there.
Big Careers, Small Children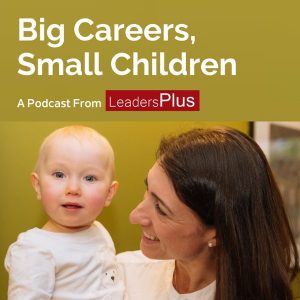 Verena Hefti will take you through everything that concerns raising a young family whilst focusing on your leadership ambitions. Big Careers, Small Children is a unique podcast offering much-needed advice on your leadership career, especially if you have small children.
The host goes through the challenges most parents have when enjoying their young families and pursuing leadership careers simultaneously. However, with each challenge she tackles comes a solution. Most of these answers come from conversations with her guests, who share their experiences. Her guests are mainly business leaders who have successfully balanced their leadership roles and tending to their families.
How to Be Awesome at Your Job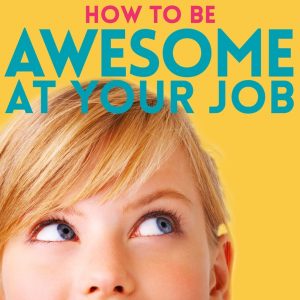 How to Be Awesome at Your Job is a podcast to listen to whenever you need top advice and motivation. It has several tenets that can be useful in your career's general growth and development.
Pete Mockaitis grills experts, leaders and top entrepreneurs weekly and reveals actionable tools you can adopt and use. In addition, they provide specific insights and strategies they know and use to boost performance. Pete Mockaitis has talked to more than 500 thought-leaders and has provided 1-on-1 coaching to more than 700 professionals from various leading organizations.
How to Be Awesome at Your Job understands your needs at several stages in your career, and it will help you sharpen your skills. In addition, you will get tips on proper time management, confidence building, leadership, and much more.
Squiggly Careers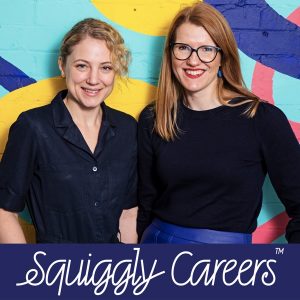 This is another careers podcast with lots of invaluable information, tips and advice. It sets out to enable you to control your career's development and lead it on a path you love.
The podcast offers several ideas, practices, tips and actions that you can immediately implement. Each episode handles a different topic: discovering your strengths, working well with colleagues, knowing when to switch jobs and how to make friends at work. In addition, you will also learn how to be a good manager, quicken your career's growth, and be part of a career community.
Helen Tupper and Sarah Ellis host Squiggly Careers. Helen Tupper is an author, career development consultant and co-founder of Amazing If. Sarah Ellis is also an author and co-chair of the Mayor of London Workspace Advisory Board. Together they have written a book that is also called The Squiggly Career.
Working It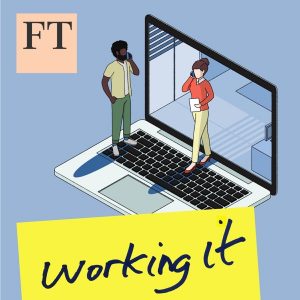 This podcast will help you change your perspective of careers into a more progressive and future-focused one. Working It has several big ideas that challenge you to shake up the way you usually work. These ideas and strategies will help you revolutionize your career into something that is ahead of its time.
The podcast is hosted by Isabel Berwick, who holds conversations that analyze the current trends of the workplace and the things you need to leave behind for a more fulfilling career. In addition, she talks to various experts weekly who provide hard-to-get insights and advice.
Grab your headphones, listen to the above podcasts, and experience a new awakening. The content is relatable, easy to follow and nourishing to the ears. Feel free to reach out with a comment or suggestion.
You are welcome to read other articles with further podcast recommendations on our website.
Share: