Like in some of our posts, we are back with a new sensation. Digital marketing podcasts have become quite the thing of late, and we have not been left behind.
We have researched and developed a robust list of the best digital marketing podcasts we will share below. The list is based on content quality and usefulness, such as marketing trends, best practices in digital marketing, interviews with outliers, marketing tips, events and news.
MarTech Podcast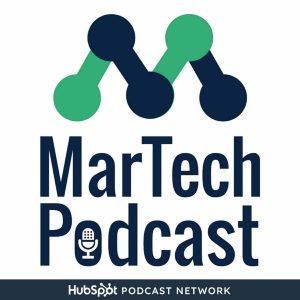 MarTech Podcast is a unique podcast for entrepreneurs that focuses on applying technological advancement to better your business and help it grow.
Here you will find the stories of marketers who have stood out by using technology to succeed in their businesses and careers. Innovators, founders, CEOs and industry experts are invited to share their experiences, including the highs and the lows. In addition to sharing their real-life experiences, these outliers will give you the best practices and mental tools to beat any challenge.
Benjamin Shapiro also provides the Dos and Don'ts of a successful entrepreneur and shares his own story. He quit his job at eBay to become an entrepreneur. But what is Shapiro doing now? He is the CEO of I Hear Everything, a New Media company that makes the most of audio in marketing strategies.
Listening to people who have built their empires from scratch is undoubtedly one of the most inspiring experiences. We hope that the above podcasts will help and give you unique insights and actionable pieces of advice. Feel free to leave a comment or ask questions below.
Creative Slurp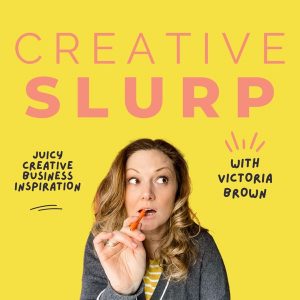 Creative Slurp is an inspirational, practical and entertaining podcast for all small business owners looking for help along their journey.
In each weekly episode, Victoria Brown talks about her own experiences as a business owner, giving actionable tips and inspiration in equal parts. She also chats with other creative business owners and experts to create a 'one-stop shop' for people who start a business from their creative passion.
A former jeweller and jewellery blogger, Brown is passionate about helping these makers, creatives and artists, and she gives them the support they need. In her words, this podcast is 'Creative Juice' for business owners to inspire them on their journey.
The Digital Marketing Podcast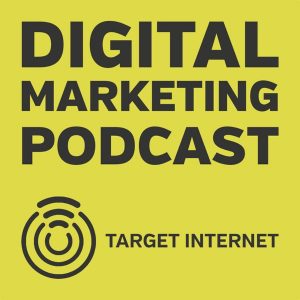 The Digital Marketing Podcast is the brainchild of two seasoned marketers who bring you excellent marketing tips. It provides several new skills that you can learn and the inspiration you might need to find and grow your marketing strategy. With the intent to be informative, educative and entertaining, the hosts perfectly blend the three elements into an ideal dose for your ears.
Ciaran Rogers and Daniel Rowles host the show. Rogers is an accomplished E-commerce expert who also works as a digital marketer. On the other hand, Rowles is a speaker and an author who has won several awards.
Apart from teaching and giving you tips on growing your business, they also conduct interviews. The expert guests share past experiences, teach new marketing tools and introduce you to new marketing strategies. These new strategies are those you rarely get to hear. You will explore many exciting topics such as data and analytics, effective display advertising, video marketing,
etc.
The BeanCast Marketing Podcast
Here is another marketing podcast that is worth your time. Bob Knorpp does an excellent job with his content delivery and interviews. In addition, he invites outstanding members of advertising, public relations, and marketing. Together, they discuss the current trends in marketing, the latest news and issues.
In addition, Knorpp and his guests discuss marketing, how to build and grow a business, the importance of having a good advertisement plan and the effect of having a well-functioning marketing team.
The BeanCast Marketing podcast has a fine structure. All of its episodes are labelled according to their discussions and content. So, if you're looking for unique perspectives on marketing, this is your go-to podcast. This podcast teaches you how to be a better marketer, business person, entrepreneur and, in general, how to be a goal-getter.
Social Media Marketing Podcast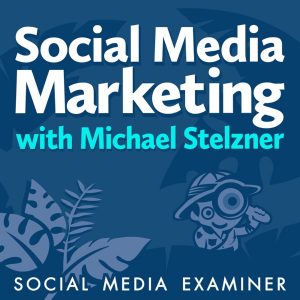 As its name suggests, this podcast will teach you to take advantage of one of the world's most powerful marketing platforms. Thanks to social media, the world has become an interconnected community that can be accessed and addressed anywhere. Michael Stelzner tells you how to create a marketing niche on social media for yourself.
You will learn how to boost your clickthrough rates, YouTube views, followers and general interactions on all your social media pages. The host also talks to leading experts and industry leaders in the sector for rare insider perspectives and insights. As a result, you will acquire the necessary skills and knowledge to expand and grow your platform and everything else.
Online Marketing Made Easy with Amy Porterfield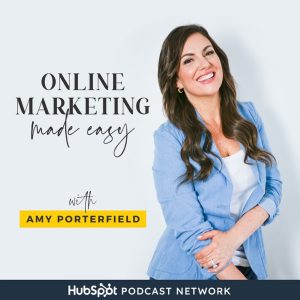 This top-ranked listen concludes our list of the best digital marketing podcasts. A true definition of last but not least. It is hosted by Amy Porterfield, who breaks down and simplifies big ideas and strategies. She is the CEO of a multi-million-dollar business. She uses her knowledge and experience to give you a step-by-step process you can easily follow and learn from.
Online Marketing Made Easy gives you guidance and actionable tips on running successful online businesses and digital marketing. You will also learn how to utilize webinars and online seminars for the greater good of your business.
These are some top-notch podcasts to turn to when looking for helpful information to help you grow your digital marketing skills.
Take your business to the next level by tuning in to some or even all of the above podcasts, and you will never regret it.
Feel free to comment if you stumble upon a great digital marketing podcast that we have not mentioned. After all, sharing is caring!
Share: