Recording and editing podcasts combine several tasks. Luckily, different online platforms and podcast recording programs integrate all these actions into one. This article will review the best podcast recording software tools you can choose from.
Recording software for podcasts
Alitu
Alitu was created for quick and easy podcasting. Therefore, if you are a beginner, this tool will perfectly fit with your needs:
• This platform allows you to record calls. This feature is built-in and works excellent when you have guests on your podcast. You need to send an invitation link for the call to your guest or guests. Once you have made and recorded the conversation, it is stored in your Alitu account to use when you edit your episodes.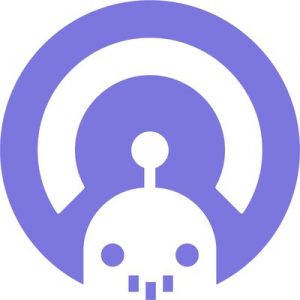 • You can create an introduction for your podcast in a simple and very intuitive way. You can find in the platform royalty-free music that you can use to make your intro. You also have the option to record audio directly from Alitu, choose audios from your gallery and the music library to create your ideal opening according to your needs.
• When it comes to editing your recorded audio, you have very intuitive editing options to eliminate noise, silence and unwanted content in general effortlessly. You don't need to know about audio editing to do these tasks.
With Alitu, you will spend the minimum on the most demanding and least attractive task: audio editing. Plus, you'll sound like a pro for a small budget.
How much does Alitu cost?
You can choose between a monthly plan and an annual plan:
• The monthly plan costs $32 and includes all the Alitu tools, such as direct audio recording, remote recording, unlimited recordings upload, automated audio cleaning and more. You will also have access to the three Alitu courses: The Course for Launching Your Podcast, The Equipment Course and the Fluid Productivity Course.
• You can also pay $320 annually and save two months.
Descript Creator
This recording software for podcasts has a little more advanced and professional functions. This means that it can be handy not only for beginner podcasters but also for advanced podcasters.
Descript offers you a unique way to record, edit and mix the audios for your podcast. But what makes this tool unique?
• To start off, Descript automatically transforms your audios into text. Which also makes it a transcription tool. But not only that, other functions of this platform are based on that generated text.
• You can delete the text parts that you don't want to be published in the audio edition just with the simple Delete key on the keyboard.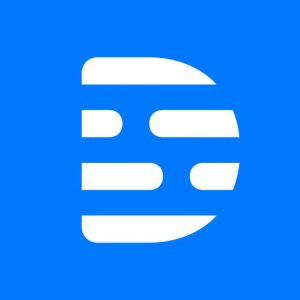 • You can automatically remove sounds, silences or noises that you don't like.
• Unlike other software to edit podcasts, Descript does all the editing you need without damaging or impairing the quality of your audios.
• It has advanced audio editing functions such as multitrack editing, synchronization, fade, volume control or noise reduction.
• You can export the edited content as a text file, subtitle file and, of course, as audio files. In addition, you can export the editing timeline to be compatible with programs like Pro Tools, Adobe Audition, Final Cut, and Adobe Premiere.
• The most innovative feature of this podcast editing software is the Overdub feature. With this function, you can edit the text of your audio so that it changes some words you said. It's normal to make mistakes while recording a podcast. This function allows you to insert or modify terms in the audio by recreating your own voice. As you read it. A true wonder.
How much does Descript Creator cost?
The Creator plan of this platform costs $12 per month that includes unlimited projects, unlimited screen recordings, 10 hours of transcription per month, export of timeline and videos without watermark.
Squadcast
Squadcast is another valuable recording software for podcasts. One of this site's advantages over other platforms is the effortless way to make group recordings online. But there are other features to highlight too:
• Squadcast allows you to record online with your guests and previously set up the meeting and send an online invitation to all meeting participants. They will receive the invitation by email, and they won't need to download any software or subscribe to Squadcast. As simple as they click on the invitation link and they will already be inside.
• This software records the audio from your microphone and the microphones of your guests individually. Besides that, if you don't know how to edit and mix audio, this platform does it automatically for you: blending and levelling the volumes and attenuating the noises.
How much does Squadcast cost?
Suadcast has three available plans. The first is Indie Audio, which has a final cost per month of $20 and allows you to record 5 hours of audio. Next, the Pro Audio plan costs monthly $50 and allows up to 12 hours of audio recordings. Lastly, the Studio Audio plan is available for $150 per month and allows you to record and edit up to 25 hours of audio.
Hindenburg
Hindenburg is a multitrack software for recording and editing audio primarily dedicated to the interview and storytelling formats. It has several functions that make it unique for podcasting: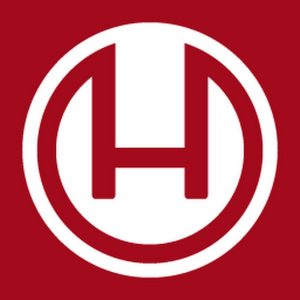 • Hindenburg Journalist records the audio in a new way, allowing you to get all the nuances of the recording and the details of the soundscape from where it was recorded.
• You can add as many audio tracks as you want to the edit. This platform also allows you to merge the tracks by regulating the volume of all of them, giving you a uniform audio quality.
• This platform has a beautiful dashboard that allows you to quickly view all your files, recordings, and work, stimulating you to produce more.
If you are interested in a more detailed and organic edition in your audios, this platform is ideal.
How much does Hindenburg cost?
This podcast editing software is available in three versions with different costs. The first one is Journalist with a fee of $50, and it is based on helping you mainly with audio editing. The following program, Journalist Pro, costs $210 and is also very useful for recording, and all its tools are focused on this action. Finally, the HABC Narrator program for $270 is designed to record and edit audiobooks.
So far, you have several options to choose the best podcast recording software according to your needs. We are sure that you found here the option that suits you and your content the best.
Share: